04.01.19.
New video: Stick insects
This one's a bit different to the usual videos in this collection as I show the five species of stick insect I currently keep here at Ivydale. Check out The Tirachoidea species I bought as nymphs at Kempton Park back in October. They're now huge!
I will soon be adding a video showing how to make a cheap cage for them.
27.12.18.
New video: Vfold animals
Check out my new video showing how to make cut-out and fold-up card animals! I show how to make some zebras but I've also designed nine other animals. The templates are available in a pack of 10 A4 card sheets. Each pack of 10 templates makes 16 animals and its copyright-free used within your school! If you want a large elephant and tall giraffe you will have to enlarge the templates supplied onto A3 card yourself.
The pack costs £5.00 +postage.
Email me at pnewham@ivydale.southwark.sch.uk to order!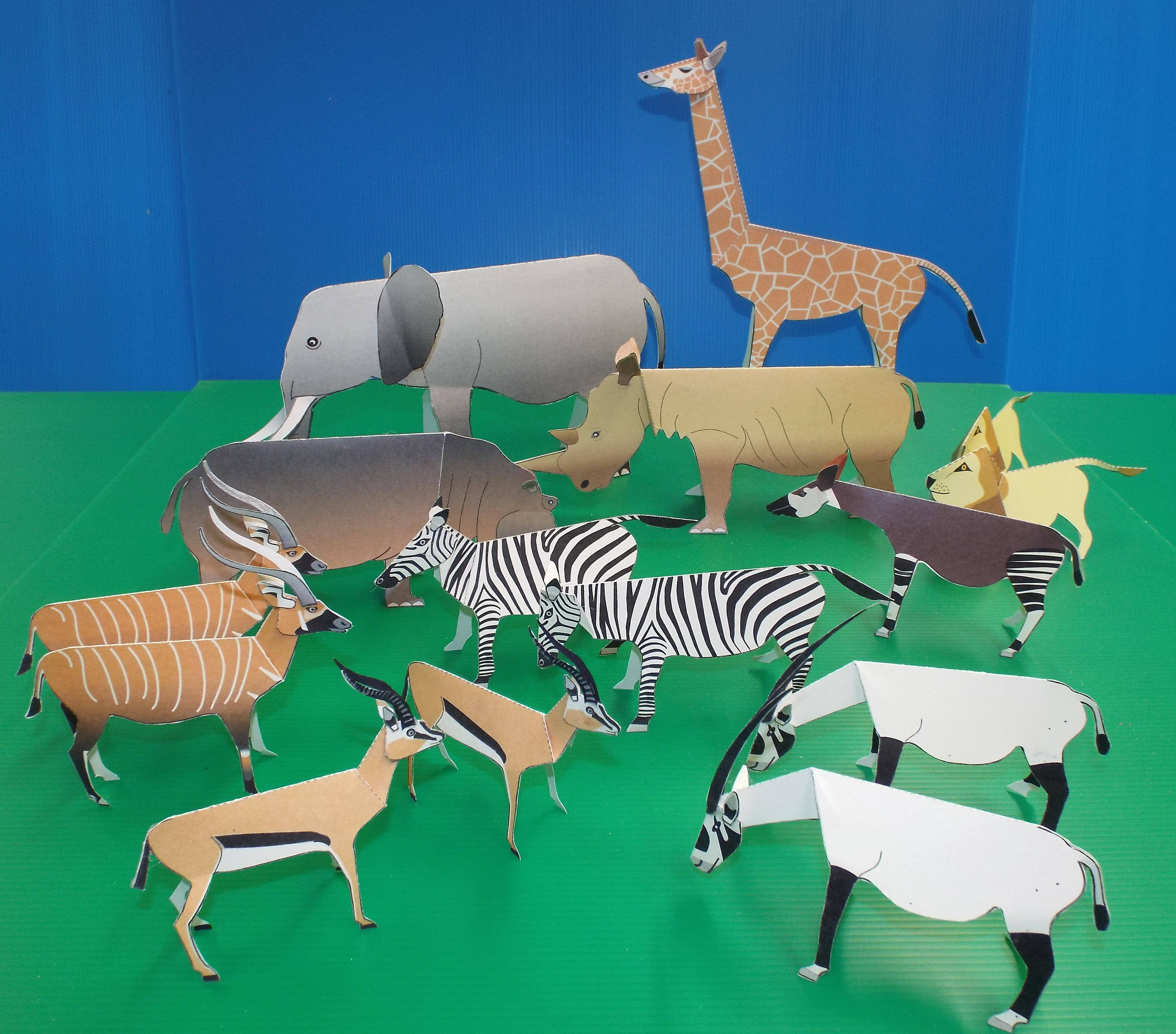 one of the okapis has run away!
30.11.18.
Giant Malaysian Leaf Insects:
As promised, here are some pics of my 'new' leaf insects. I bought eight small nymphs at the Annual Insect Show at Kempton Park in October and some of them have grown considerably since then... I think they may get even bigger! I really have to concentrate when cleaning them out and carefully make a headcount - their camouflage is so good its easy to miss them and even accidentally throw them away with the old bramble! On 'Googling' the species (Phyllium giganteum) it seems that males are extremely rare/non-existent so I'm guessing they reproduce asexually by parthenogenesis like Indian Stick Insects? Not the easiest thing to explain to primary school students! I'm looking forward to seeing some eggs (next year?) and hope I can raise some young. Must get more information/advice......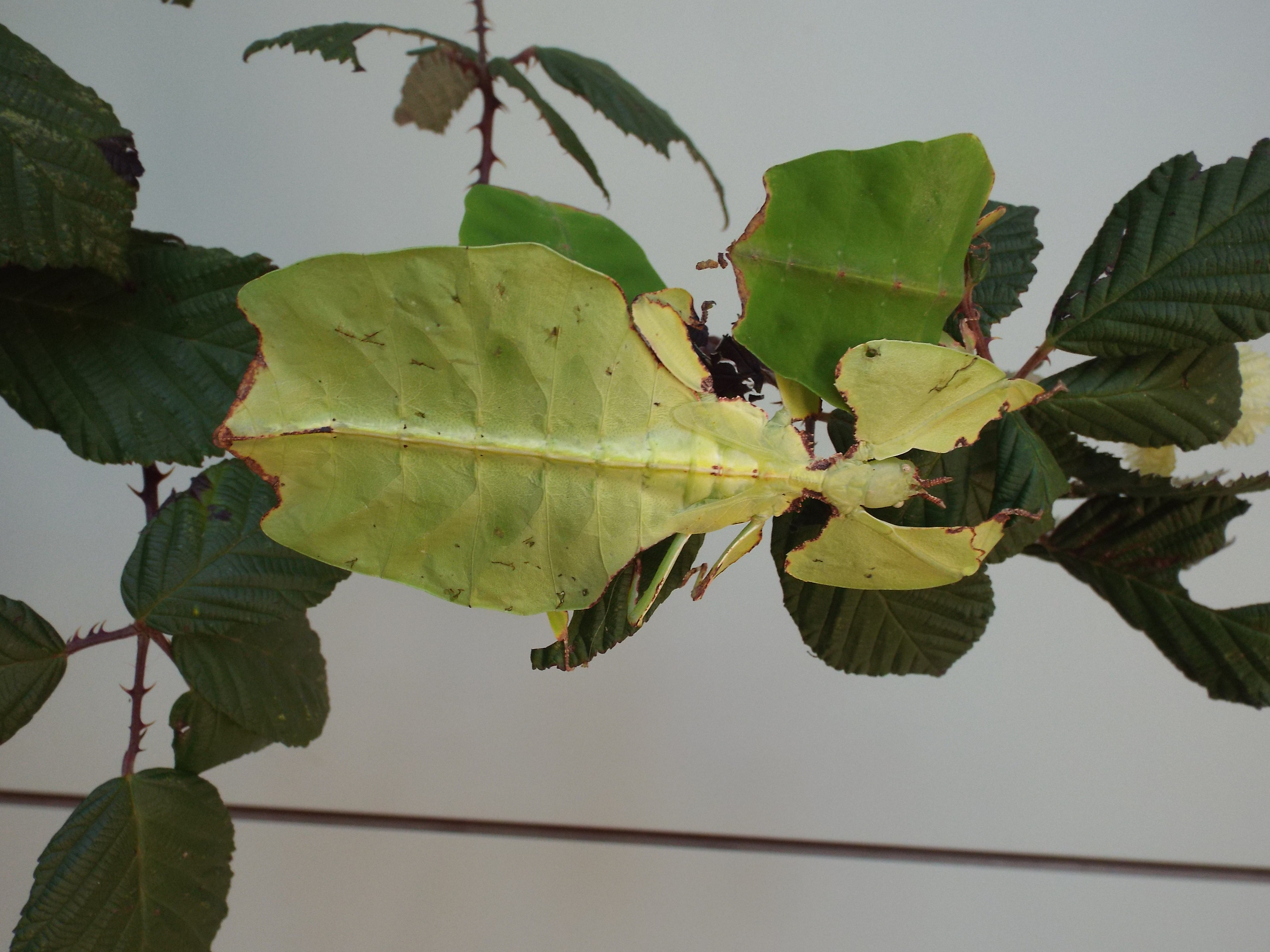 There are three in this view!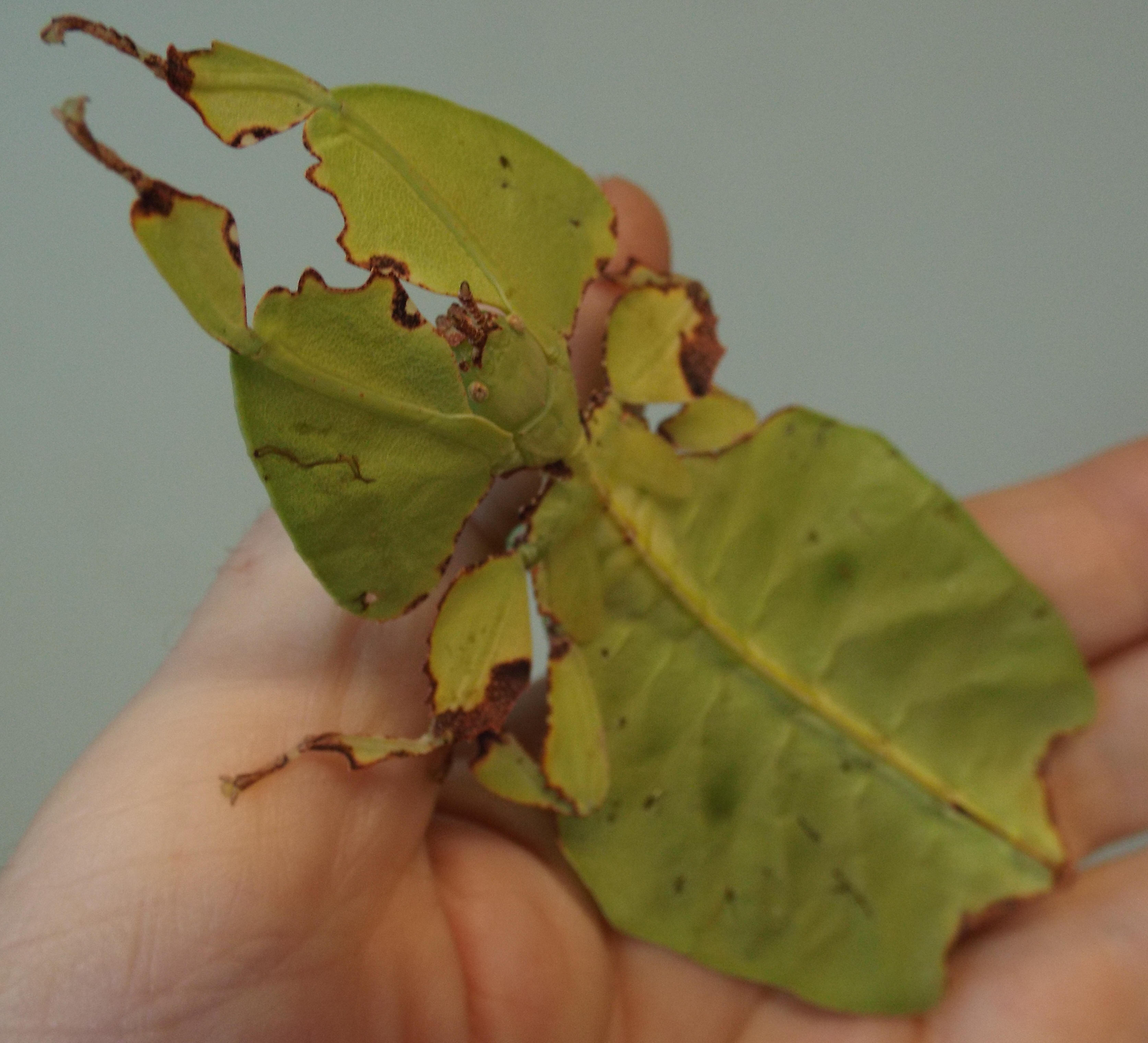 Amazing camouflage!
I took them on an 'Animal Show' booking in a school recently and they caused several 'wows', 'OMGs' and 'awesomes' so I think they should be standard members of the Animal Show 'team'.
Stick Insects:
As regulars to these pages may know I've been keeping stick insects for very many years (I currently have five species here at Ivydale). I find them fascinating and think they are ideal animals for a school. Safe, free to feed (most eat bramble), easy to breed and able to be left for up to two weeks with a little preparation (they only need special arrangements during the summer break). My Xmas break project is to make a video about them and perhaps a second video showing how I make low-cost cages using correx.
Technology Shop:
Quiet now as usual for this time of year as primary schools prepare for Xmas and the end-of-term. So if you do place an order you should get it quickly! An ideal opportunity for me to stock up the Classpack ingredient bins. I often wonder how many motors I've soldered wires onto! it must be tens of thousands....
I will be around over the Xmas/New Year break...
I.S.T.S. @ Inverton Road:
Its now over a year since the move here to Ivydale's new second building in Inverton Road. The lift is a blessing and its great to have everything in one room - I've no excuse for not being able to find something. Predictably my room/workshop is now full-to-bursting with 'resources' and stuff rescued out of skips that may come in useful one day!! I may have to plan for next summer if we have another heatwave as my room got too hot in late July (even for the 'tropical' animals)! I lost a generation of stick insects and some tropical fish. With the latter I should have turned the filters off as well as the heaters.... my fail. It will be interesting to get a max/min thermometer for next summer and find out just how hot it gets in here.....
Getting in touch with me:
Email me at:
pnewham@ivydale.southwark.sch.uk
Workshop Bookings:
Plenty of availability for the Spring term but my diary usually fills-up quickly by Xmas so book well in advance to secure the dates you want. Spring 2 is especially popular due to the influence of STEM Week....
Techshop orders:
Please remember: I can only accept payment by cheque.
Merry Christmas and Happy New Year!
Paul.
Ivydale Science & Technology Service, Ivydale Primary School, Inverton Building, Inverton Road, London, SE15 3DD. www.slstc.southwarklea.org.uk pnewham@ivydale.southwark.sch.uk