Design & Technology Workshops
(London area only)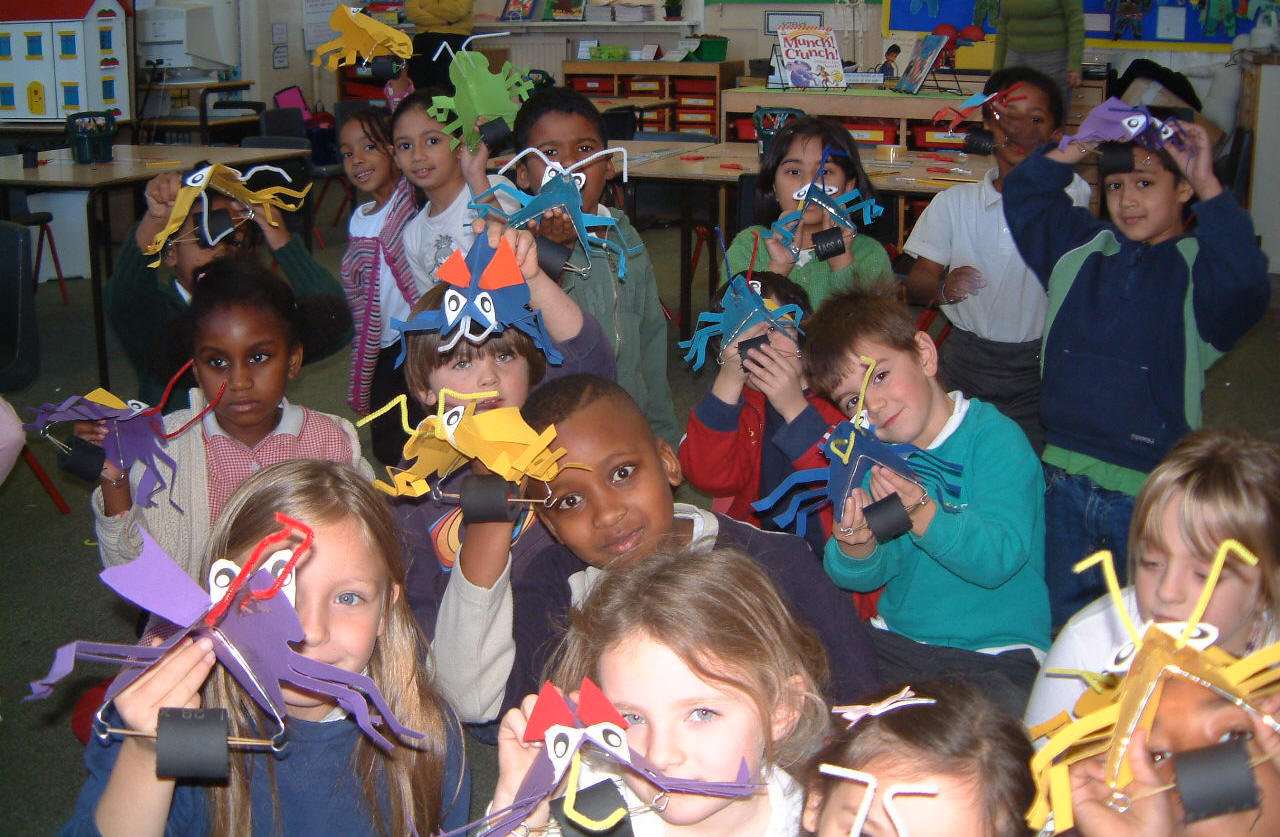 Making Scuttlers
I can work with classes of up to 30 (although I always bring a few spares so 31/2/3 is usually not a problem.
Every pupil in the class makes their own model/toy.
Costs quoted includes all materials including batteries and motors where applicable.
Payment: I will invoice your school after delivery.
All the classroom needs to supply are scissors, pencils/coloured pencils/pens. I prefer to work in the classroom. If in a hall children need to be seated at tables.
Most of the workshops need an hour-and-a-half if possible. I can deliver up to 3 in a day.
Most of the materials and components I use are also available from the 'Technology Shop'.
How-to-Make videos available for all of these workshops (button below).
Name of workshop
Age range
Cost for one workshop
Playground: 'Swings and see-saws' (Making working models with straws & pipe-cleaners. For Yr1 this workshop is more successful in the 2nd or 3rd term)

Yrs1-3
£70
Windmills (Making two kinds of paper windmill using straws and axles. For Yr1 this workshop is more successful in term 2 or 3)
Yrs1-2
£70
Wind-Ups: 'Scuttlers' (Wind-up-and-go card insects and spiders. Also suitable for Rec/Nursery that like a challenge(!) - extra adult helpers are useful if available)

Yrs1-4
£80
Moving Vehicles (Making a school bus from a fold-up net with working wheels)
Yr2
£80
Electric Correx Creepers (Vibrating Electric Bugs with an electric motor fitted with an off-centre wheel)

Yr3-4
£100
Moving Monsters (Monster's heads operated by plastic syringes - a simple pneumatic toy)

Yrs3-4
£80
Torches (Making a twin battery torch)
Yrs4-6
£110
Moving Toys (A simple moving toy (a crocodile or dinosaur with a moving head) operated by a cam mechanism)

Yrs5&6
£90

New dinosaur version now available!

Pop-Ups (Designing and making simple pop-up cards)
Yrs3-6
£70
Fairground: 'Electric Carousels' (A simple carousel powered by a motor and pulleys ready for decorating afterwards)

Yrs5&6
£110
Electric Fan Buggies (A fan buggy with 2 batteries, motor and 'home-made' switch)

Yrs5&6
£120

Very popular!

Making Kaleidoscopes (Every pupil makes their own working kaleidoscope with a mirror and pieces of coloured filter - takes just over an hour)
Yrs3-6
£80
Making Thaumatropes & Zoetropes (Every pupil makes their own working thaumatrope and zoetrope with x4 different designs supplied. They are also shown how to draw their own simple animated sequences. The workshop lasts about an hour. )
Yrs3-6
£70
Making Orreries (A simple working model showing the relative motion* of the Earth and Moon around the Sun. The workshop lasts about an hour and a half. ) *approximate only.

Yrs5-6
£90
Electric Fan-Boats (A drinks bottle raft powered by an electric fan. The raft can made to sail in a straight line or in a circle using a rudder and features a home-made switch). Each pupil must supply two small plastic drink bottles with tops.

Yrs5&6
£110
Jet-Racers (A more challenging balloon buggy design for older pupils featuring a chassis and fold-up body. Plenty of potential for pupils to add their own 'design extras' after the session. If a hall is available the session ends with a race!)

Yrs5&6
£90
Pneumatic Butterflies (A butterfly that uses syringes to move its wings by remote control - as simple pneumatic mechanism)

Each pupil makes one butterfly

Yrs5&6
£90
Roman/Greek/Egyptian Chariot (A push-along chariot with two horses, a charioteer and pair of working wheels. Will travel the length of a school hall with one push!)
Yrs3-4
£90
Making Periscopes (A fold-up-from-a-net periscope with 2 mirrors. The session also includes mirror symmetry activities with another 'free to keep' mirror)
Yrs4-6
£80
Viking Longboats (A cut-out and fold-up card design featuring a mast, sail and shields along the side)

Yrs4-6
£90
*Please note: workshops are not subject to VAT.
My background:
My name is Paul Newham. I have been working in the field of science & technology education for over 40 years and have been delivering workshops for primary schools for over 27 years. I was based at the South London Science & Technology Centre in Camberwell for 26 years and set up the 'Technology Shop' there. Following the closure of the SLSTC in 2006 I relocated to Ivydale Primary School and run the Technology Shop service from there and deliver workshops to schools in the London area.
I am employed by Ivydale Primary School.
Ivydale Science & Technology Service, Ivydale Primary School, Inverton Road, London, SE15 3DD. www.slstc.southwarklea.org.uk pnewham@ivydale.southwark.sch.uk