Wooden, (birch) wheels, 4mm hole, fits 4mm axle dowel (C093)
| | | | |
| --- | --- | --- | --- |
| code number | description | | cost (+VAT) |
| W100 | 25mm diameter, wooden, fits 4mm dowel | each | 0.12 |
| W101 | 37mm diameter, wooden, fits 4mm dowel | each | 0.20 |
| W102 | 50mm diameter, wooden, fits 4mm dowel | each | 0.40 |
| W103 | 60mm diameter, wooden, fits 4mm dowel | each | 0.90 |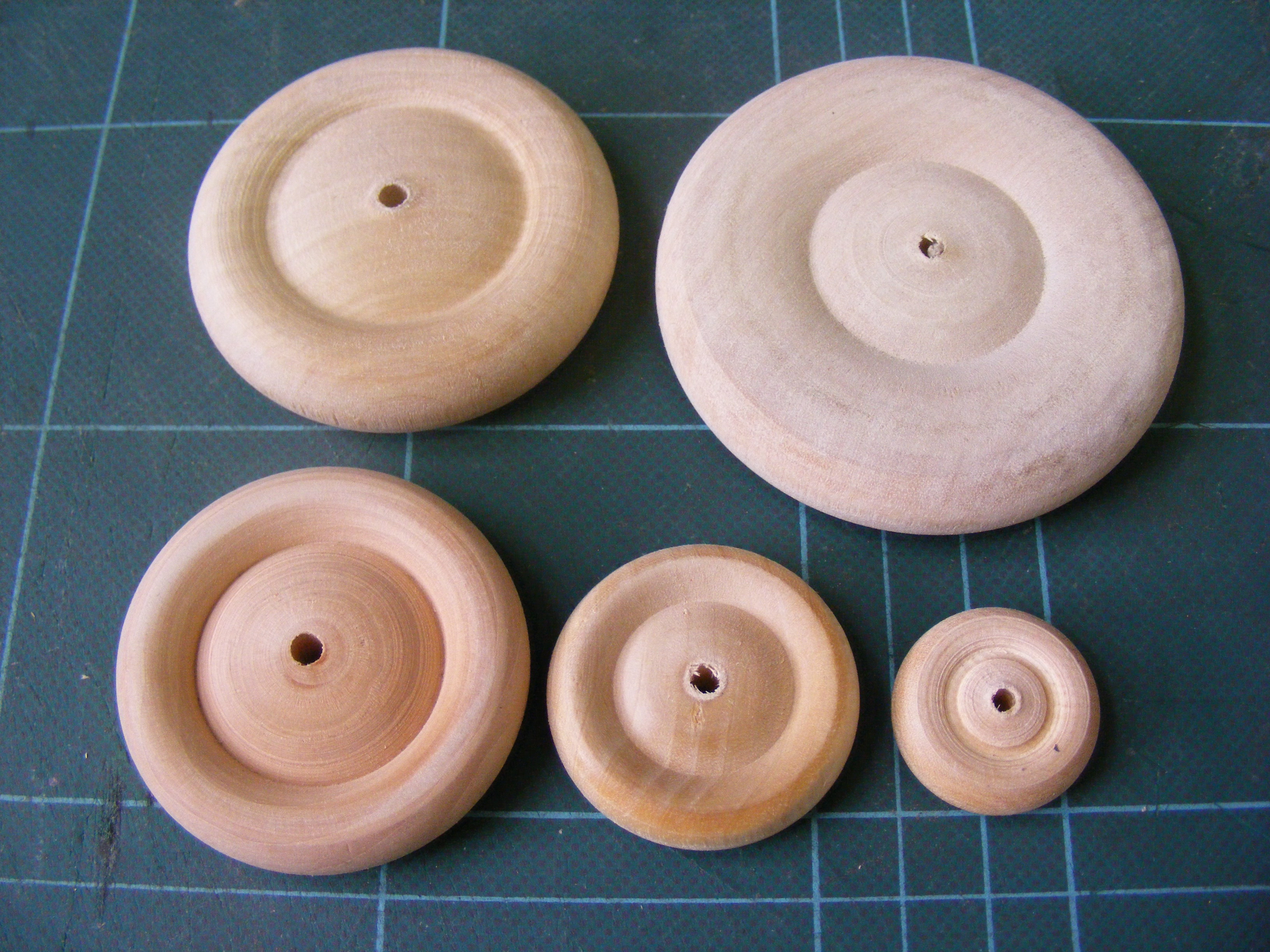 W100 series wooden wheels
Gear-Driven Buggy with W102 wheels
MDF wheels, 4mm hole
| | | | |
| --- | --- | --- | --- |
| code number | description | | cost (+VAT) |
| W104 | 40mm diameter, 4mm hole NEW | | 0.16 |
| W105 | 30mm diameter, 4mm hole | each | 0.15 |
| W106 | 50mm diameter, 4mm hole | each | 0.20 |
W105 and W106 MDF wheels
Plastic wheels with 4mm hole (fits C093 4mm wood dowel)
| | | | |
| --- | --- | --- | --- |
| code number | description | | cost (+VAT) |
| W114 | 40mm diameter, fits 4mm dowel, red | each | 0.15 |
| W115 | 50mm diameter, fits 4mm dowel, blue | each | 0.20 |
W114 and W115 plastic wheels
Tip: 4mm wood dowel axles can be slid inside C151 plastic straws
Foam-Tyre Wheels for Wind-up Toys
These are the wheels I use in my 'scuttlers' workshop.
They consist of a cotton reel fitted with a tyre made of pipe insulation and are supplied with a no.18 elastic band fitted.
You can save money by making them yourself - cotton reels and pipe insulation are available separately.
You will also need the wire frame to go with it or make your own (I make mine from 'giant' paper clips).
| | | | |
| --- | --- | --- | --- |
| code number | description | sold as | cost (+VAT) |
| W130 | Foam tyre wheels, 40mm diameter, with cotton reel and elastic band fitted | each | 0.50 |
| W131 | Wire frame to support scuttler wheel | each | 0.20 |
| W132 | Foam tyre only, 50mm long, to fit S102 cotton reels, | each | 0.20 |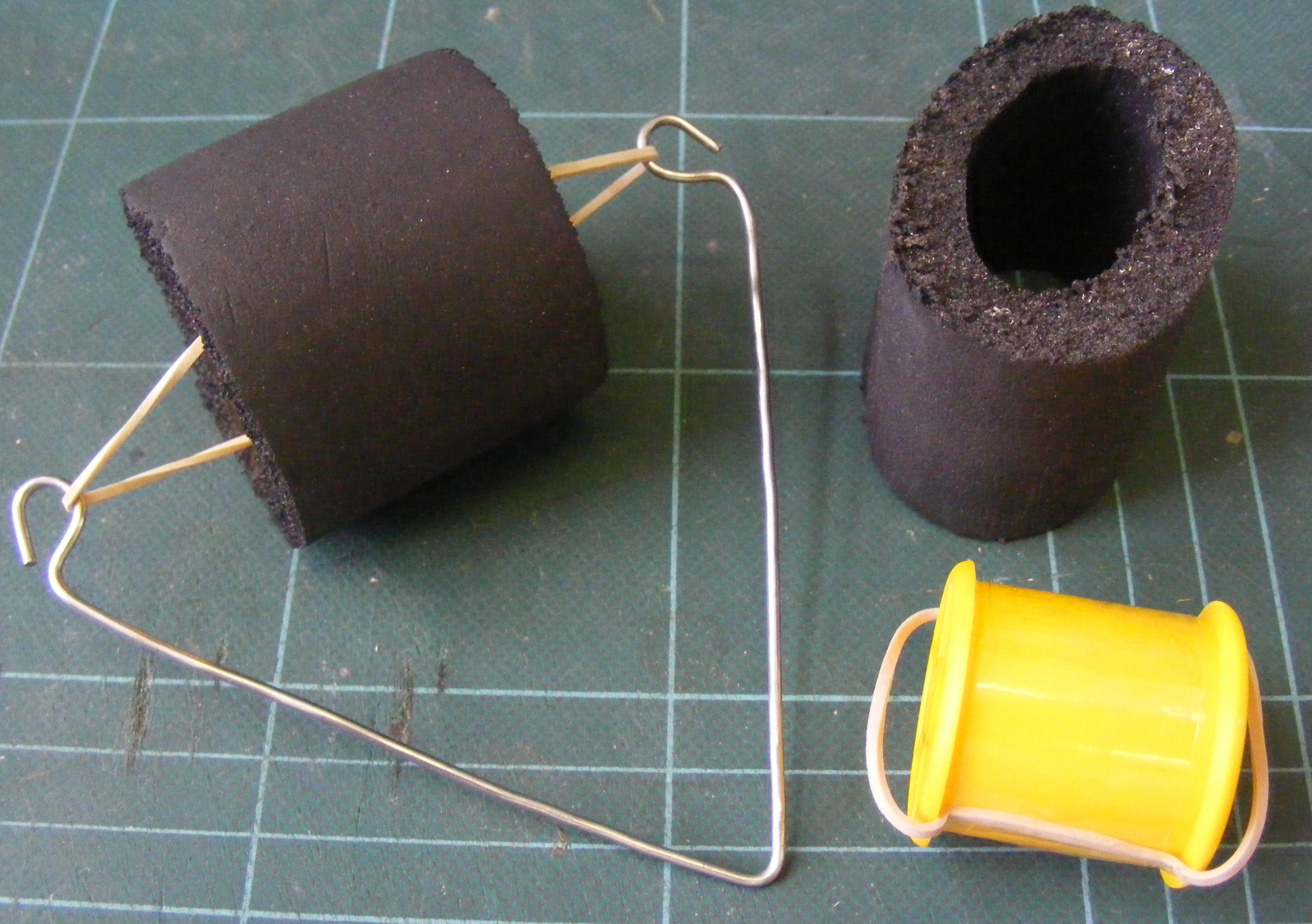 W130 and W131
Tip: if you are on a really tight budget use card circles for wheels: see construction materials page